Doulton Single Under Sink Water Filter Ultracarb
Our single under sink water filter system uses the well industry leading Doulton Ultracarb filter cartridge manufactured in the UK for high-performance filtration:
Outer ceramic shell filters particulates, bacteria and cysts through submicron mechanical filtration. The proprietary Sterasyl® ceramic contains silver for bacteriostatic properties.
Inner activated carbon core adsorbs chlorine, organics, tastes and odors. Made from NSF-certified coconut shell carbon that is rigorously tested to NSF standards.
Ion exchange resin beads reduce dissolved heavy metals like lead.
This robust 3-stage filtration provides mechanical, adsorptive and ion exchange purification in one integrated cartridge.
Additionally, the Ultracarb can be scrubbed clean and reused to extend its lifespan. The multi-faceted filtration of the Ultracarb coupled with reusability makes it ideal for our single Doulton under sink water filter.
Maximum flow rate: 3.5 litres per minute
Filter output: 4,000 litres
5 Year warrnaty
Micron rating: 0.9 micron
Dimensions: 15(W) x 30(H) x 13(D) cm
Three-Stage Filtration with the Doulton Ultracarb® Cartridge
The Doulton Ultracarb® cartridge utilizes a unique triple filtration process for comprehensive water purification:
Stage 1 – Outer Ceramic Shell: Manufactured from Sterasyl® ceramic material that provides sub-micron filtration, removing fine particulates, bacteria, cysts, and turbidity. Silver within the ceramic shell inhibits microbial growth.
Stage 2 – Inner Carbon Block Core: Contains high-grade, NSF-certified coconut shell activated carbon that adsorbs chlorine, organic compounds, and improves taste/odor. Extensively tested to NSF protocols.
Stage 3 – Ion Exchange Resin: Further reduces dissolved heavy metals including lead.
By combining mechanical filtration, adsorption, and ion exchange into one integrated cartridge, the Ultracarb® delivers robust, multi-faceted water purification. Its proprietary Sterasyl® ceramic shell coupled with premium coconut shell carbon block ensure optimal filtration performance.
$323.00 inc. GST
Description
Certified Countertop Water Filtration
This system meets the WaterMark specification AS/NZS 3497:1998 Amdt 1 2001 Drinking water treatment unit – Plumbing requirements.
Certificate Number 23124.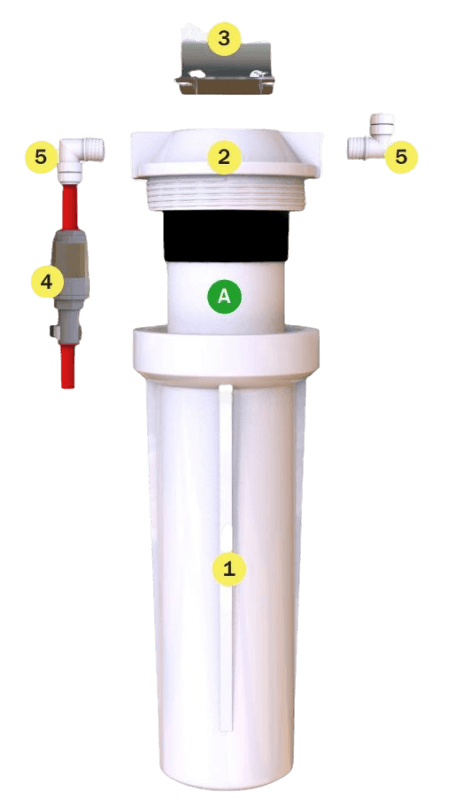 Doulton Single Under Sink Water Filter Components
A

– Duolton Ultracarb Filter Cartridge

1

– Housing Sump

2

– Housing Cap

3

– Stainless Steel Bracket

4

– Pressure Limiting Valve (PLV)

5

– John Guest Elbow (with red clips)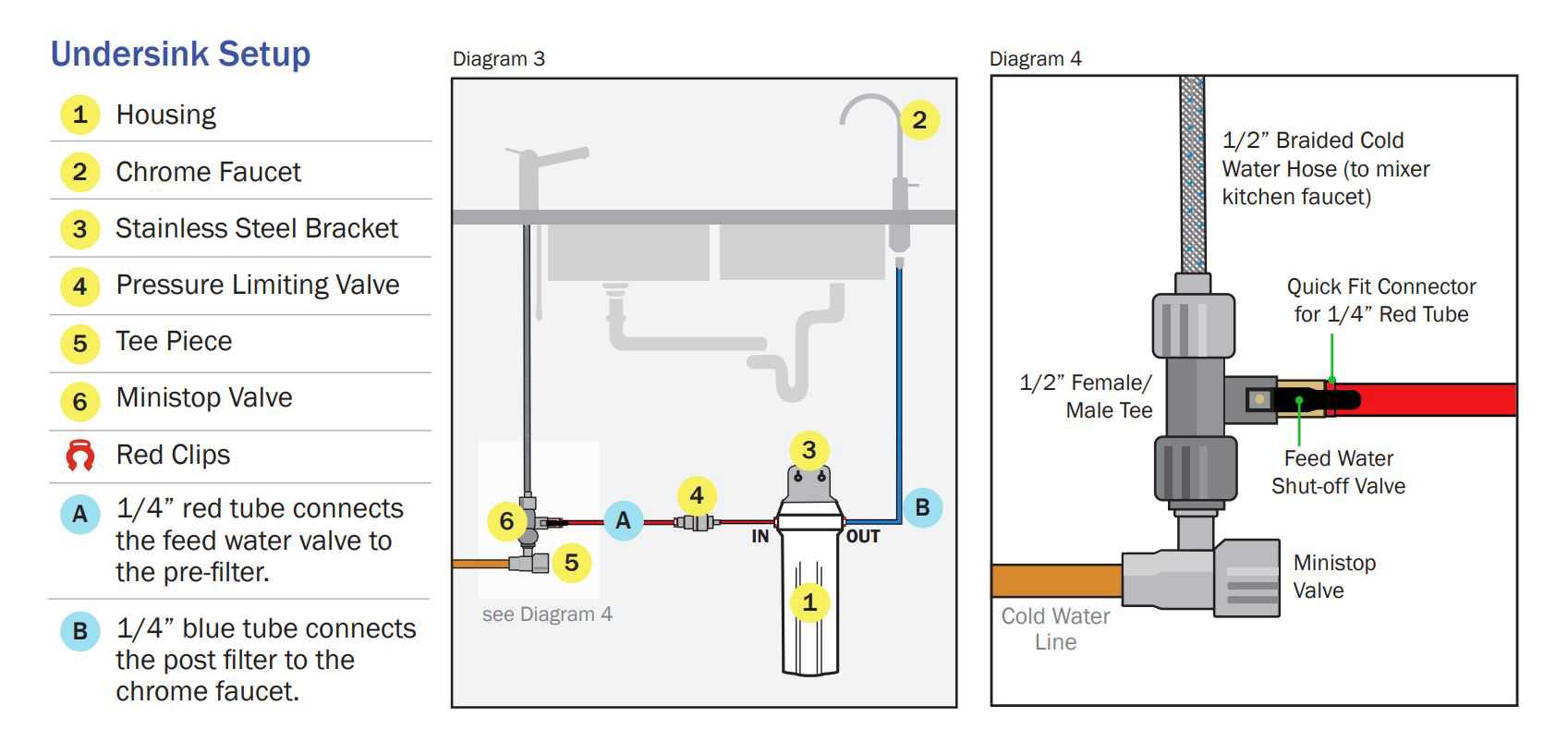 Choose Your Under Sink Water Filter Tap
All our under sink water filter taps feature a chrome finish and include a base plate and connection fittings.
* Please Note: the width (W) refers to the dimension from the centre line of the tap body to the centre of the spout.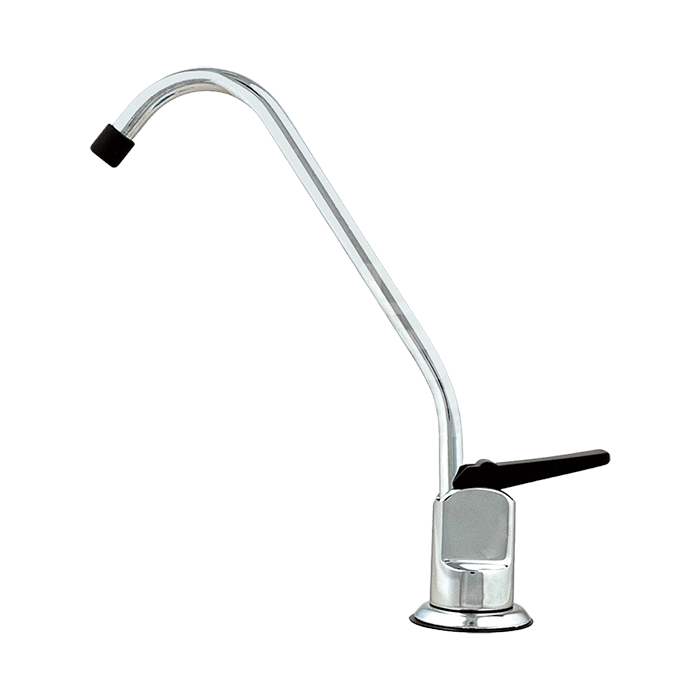 Spring Loaded with Long Reach
Standard Spring Loaded faucet with black lever, in a long reach design.
200mm W x 210mm H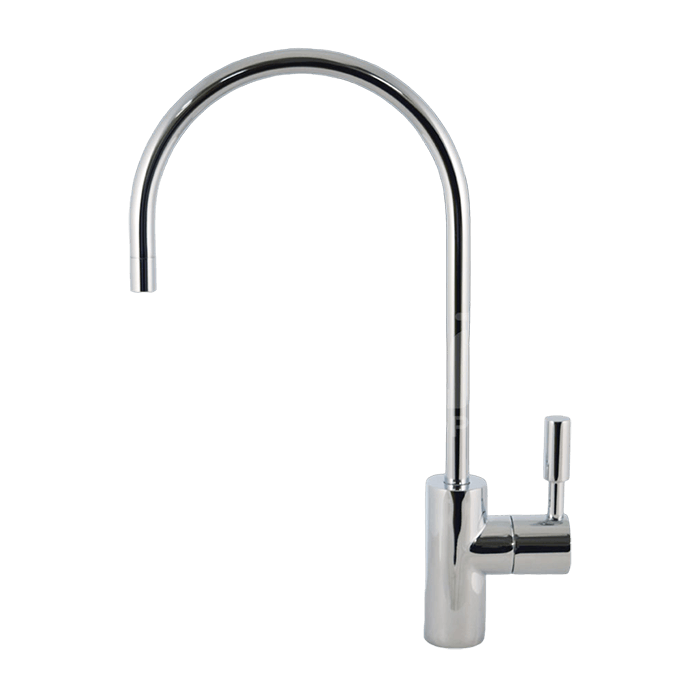 Standard Mode faucet in a high loop design.
150mm W x 290mm H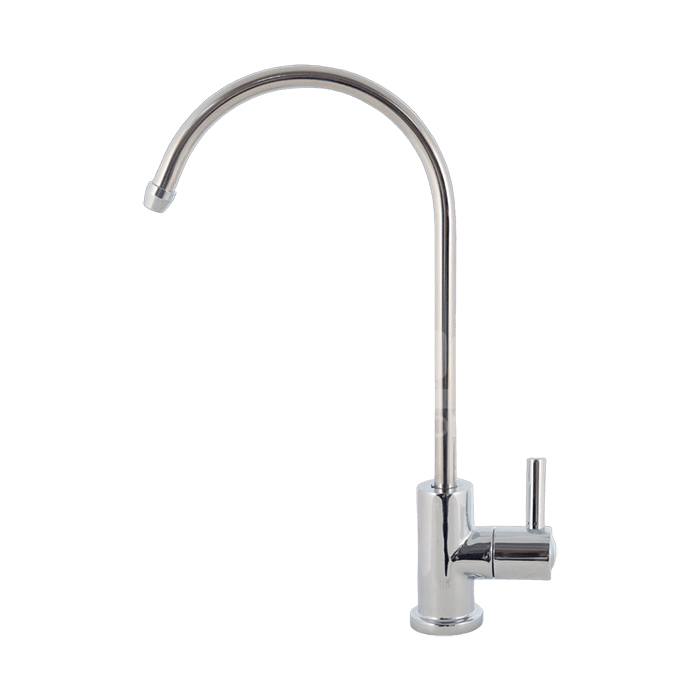 Standard Retro faucet in a high loop design and long reach.
125mm W x 235mm H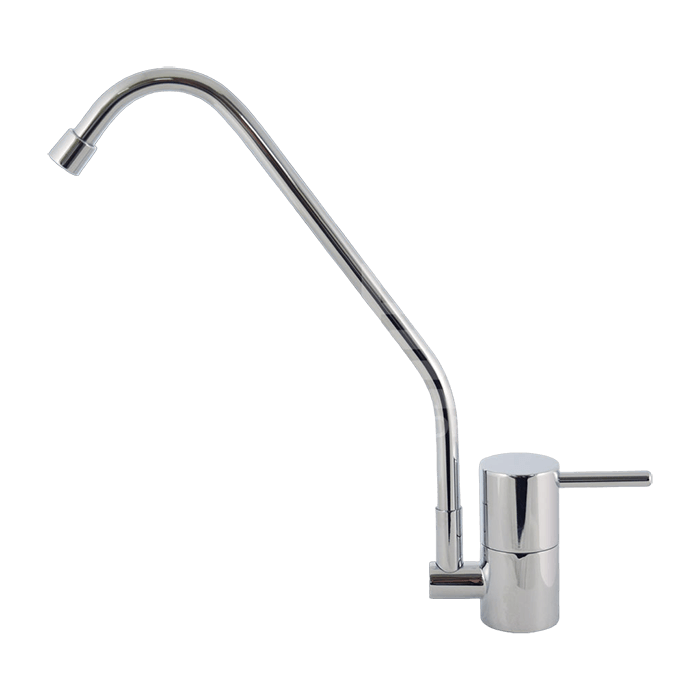 Standard Euro faucet in a long reach design.
150mm W x 230mm H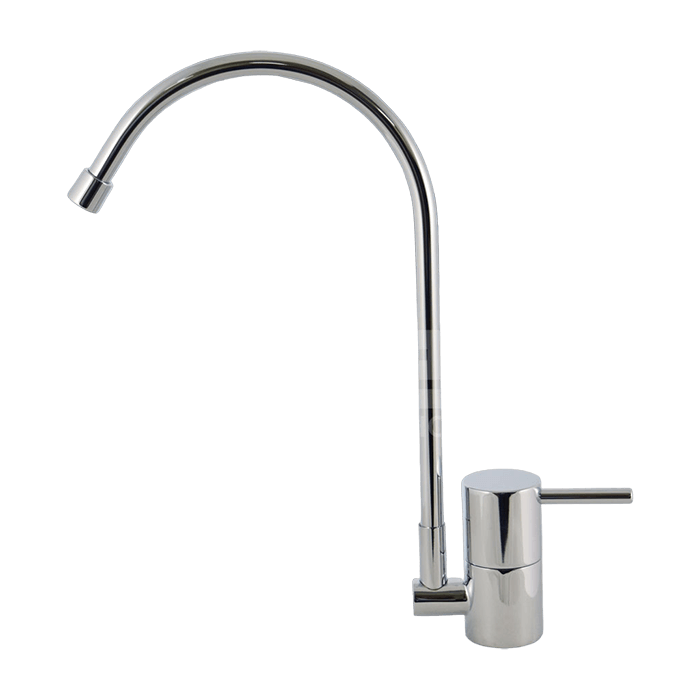 Standard Euro faucet in a high loop design.
150mm W x 230mm H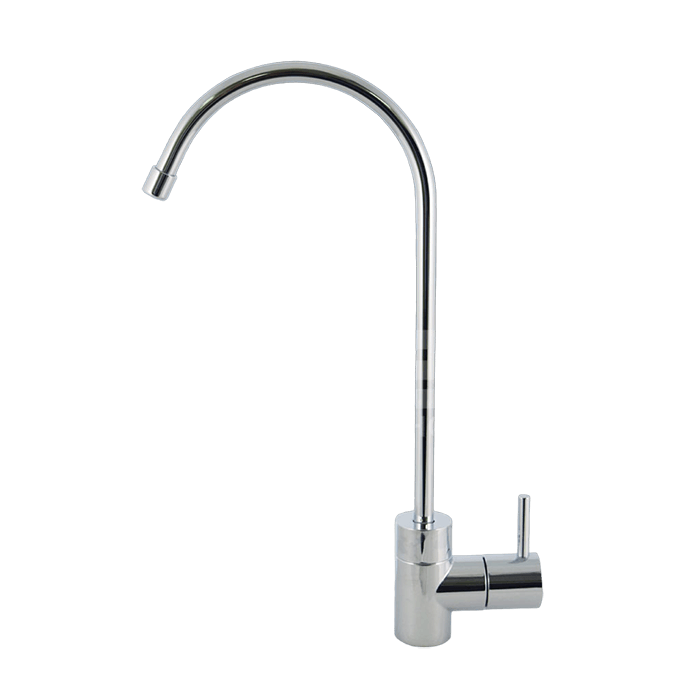 Standard Metro faucet in a high loop design.
160mm W x 250mm H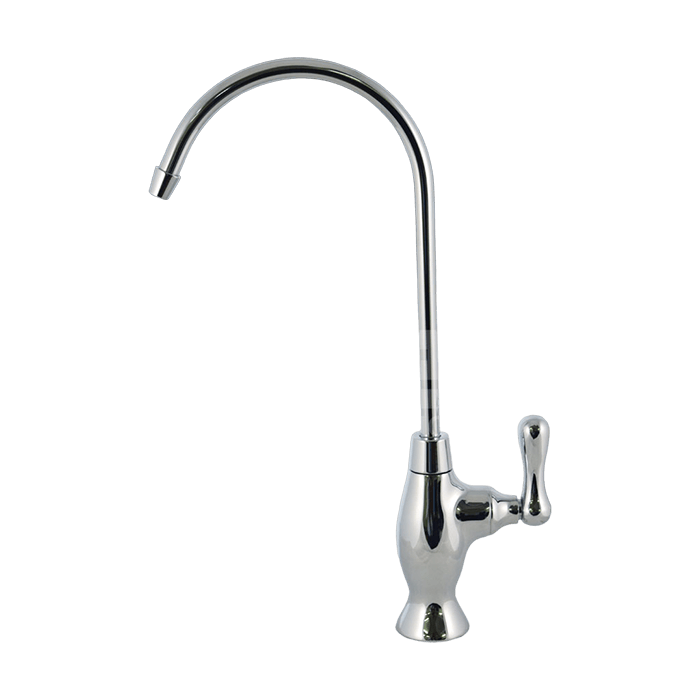 Standard Antique faucet in a high loop design.
125mm W x 235mm H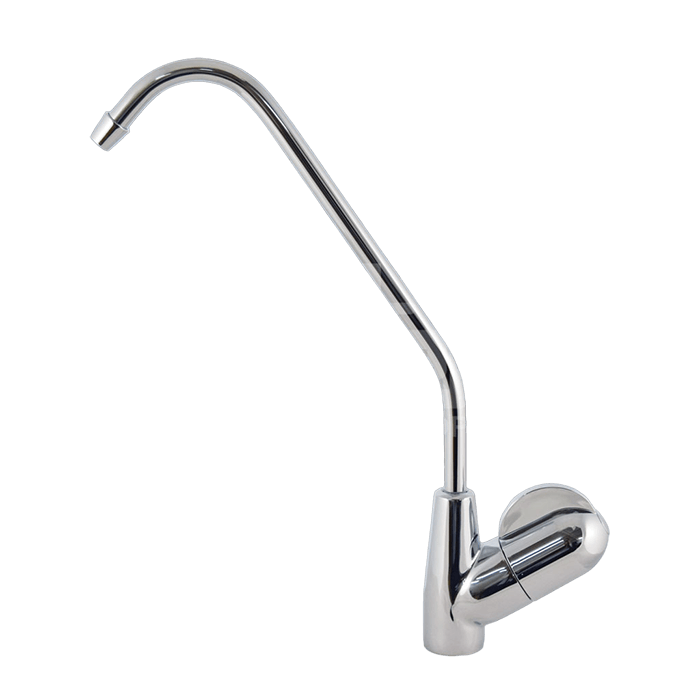 Standard Fin faucet in a long reach design.
135mm W x 250mm H
Additional information
| | |
| --- | --- |
| Weight | 2 kg |
| Dimensions | 160 × 130 × 320 cm |