Under Sink Reverse Osmosis Water Filters
Under sink reverse osmosis water filters deliver high quality water filtration, removing fluoride and the vast majority of contaminants at the point of use.
Drinking unfiltered tap water exposes you to fluoride, heavy metals, pesticides and other pollutants. Reverse osmosis (RO) filtration is an excellent and affordable way to effectively remove these contaminants for cleaner, healthier water right from your tap. Under sink RO filters consistently eliminate fluoride, heavy metals, pesticides and more that standard filters can't.
Browse the best under sink reverse osmosis water systems Australia has available.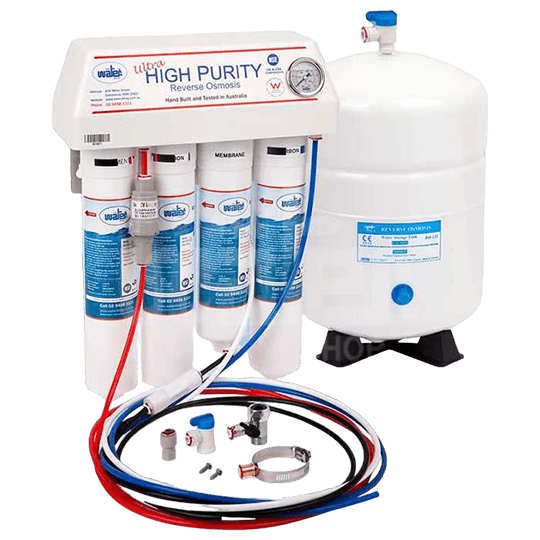 The Absolute Best Under Sink Reverse Osmosis Systems
Explore our range of high performance under sink RO filters that distinctly outperform lesser brands. Our under sink RO filters are rigorously tested and NSF/WaterMark certified to guarantee unsurpassed quality and contaminant removal.
Become part of the growing movement of health-aware consumers who recognise the vital importance of pure, clean water. A superior under sink RO system doesn't just remove bad tastes and smells – it eliminates up to 99% of impurities for healthier, fresher drinking water. Our highest rated under sink RO water filters can re-mineralise water for better absorption, while removing virtually all heavy metals, chemicals, bacteria and more.
Replacement Filter Cartridges for
Under Sink Reverse Osmosis Systems
Certified Under Sink RO Filtration
This system meets the WaterMark specification AS/NZS 3497:1998 Amdt 1 2001 Drinking water treatment unit – Plumbing requirements.
Certificate Number 23124.